We have a winner!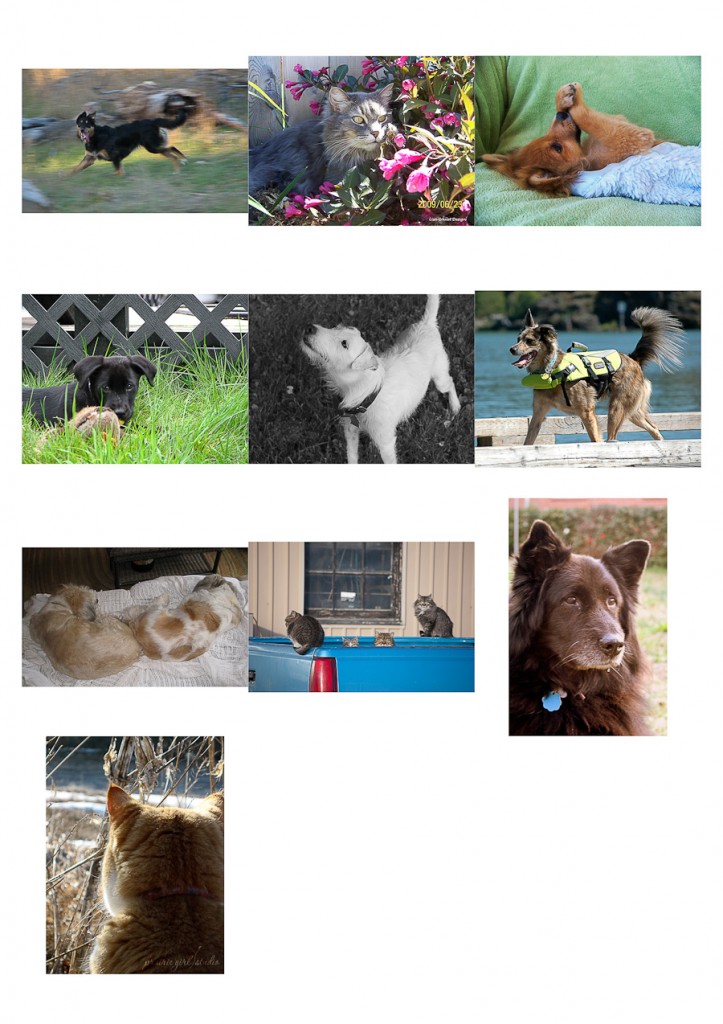 Before I announce the winner, it's important for me to give a huge thanks to everyone who entered and participated. I still feel so badly that every entry could not have been included in the voting. One of you readers gave me a great idea to do a collage of the entries that did not make it to the voting. The photos above are SOME of them. To all of you others, I apologize because I had already deleted several of the entries in an effort to clear up space on my hard drive. Now I wish I had retained them all until today. There were many heartwarming stories with the entries that did not get included and I enjoyed every single one! I'm sorry for the poor display but I'm running behind in getting the winner announced and didn't want to take any additional time in keeping everyone waiting!
Okay, without any further delay. … drum roll please … The winner, as determined by public voting, was #1 Max the Corgi! (with #4 Galen a very close runner up!). Every pet is a winner, of course. So Max's guardian, Kirsten Sharninghouse, receives her choice of either:
Choice One: A custom on-location photo session with me for you and your pet. This includes a full creative session plus one 8×10 of your choice from the session. The session must be booked and held prior to October 1, 2010 and you must be in my service area (Grande Prairie & area, Peace region of Alberta or BC, Edmonton and area). Value: $ 150.
Choice Two: Two books — Dr. Pitcairn's New Complete Guide to Natural Health for Dogs and Cats by Richard H. Pitcairn D.V.M. and Susan Hubble Pitcairn. PLUS The Power of Positive Dog Training by Pat Miller. Value including shipping costs: $ 52.
Kirsten and her dogs live in Ohio, so I suspect she'll be taking the books (unless you'd like to come to Alberta Kirsten!).
That was a blast everyone! I LOVE each and every one of your pets.
"My little dog — a heartbeat at my feet." ~ Edith Wharton

"There's no need for a piece of sculpture in a home that has a cat." ~ Wesley Bates