I'm so far behind that I haven't posted some of the beautiful client products for a while. Here is one more sample of the custom Christmas cards that recently arrived. The back of their card is all red but I didn't think it was necessary to include a visual of that. I am so pleased with these and so are my happy clients, right L & M? 🙂 with a wink.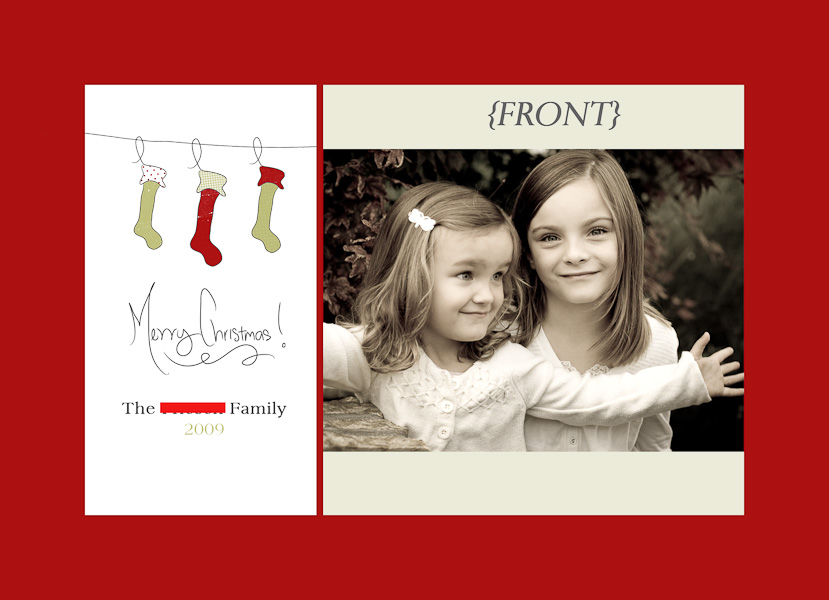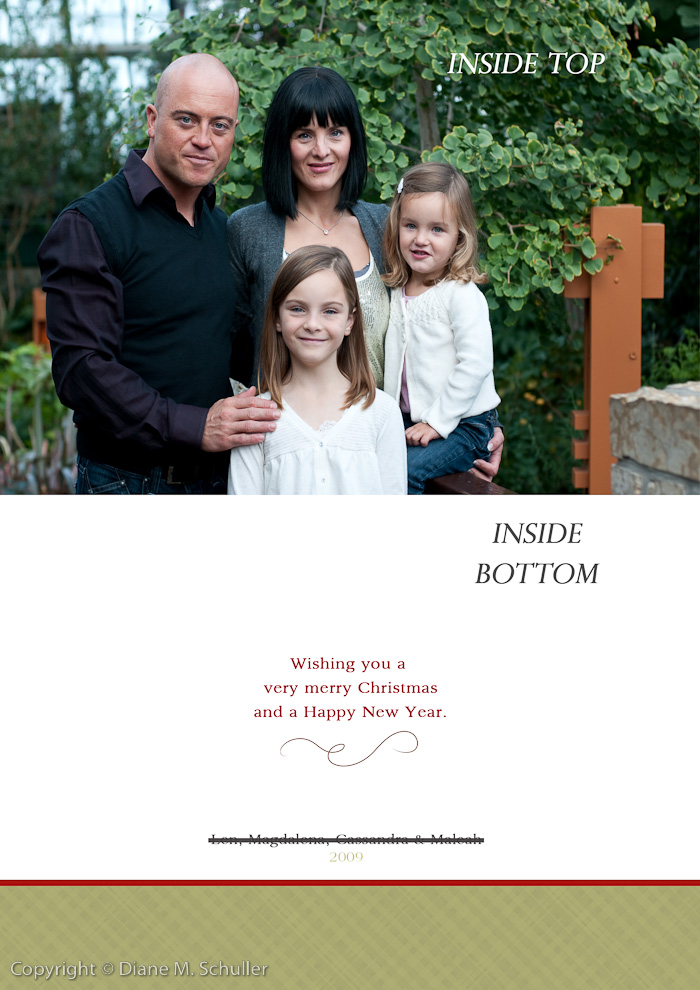 I'm still anxiously awaiting the gorgeous 24×36 canvas of these two beautiful girls. I'll make a point of taking pictures of the canvas when it arrives. I have two more sets of cards I haven't posted yet. I'll try and slip those in shortly.
~~
Diane is an on-location lifestyle photographer serving Grande Prairie and Edmonton, Alberta and uses natural light to illuminate her happy clients. Visit Diane Schuller Photography.