I'm so pleased! Look how wonderful this canvas gallery wrap turned out from a recent photo shoot.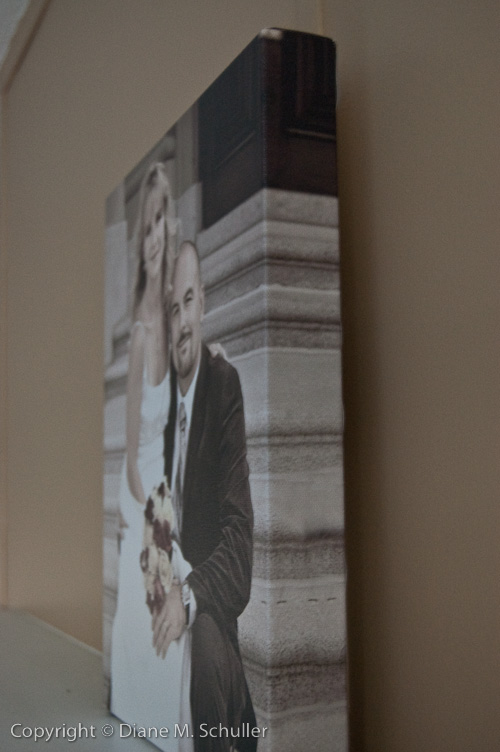 I'm trying out different suppliers for the canvas wraps and I have to say that I have nothing to complain about from this company. The delivery process coming from the US into Canada was a bit of a hassle but that had nothing to do with the company — it has more to do with the remote area where I live. I'm hoping more clients choose to have one of their images done on canvas — they're a work of art.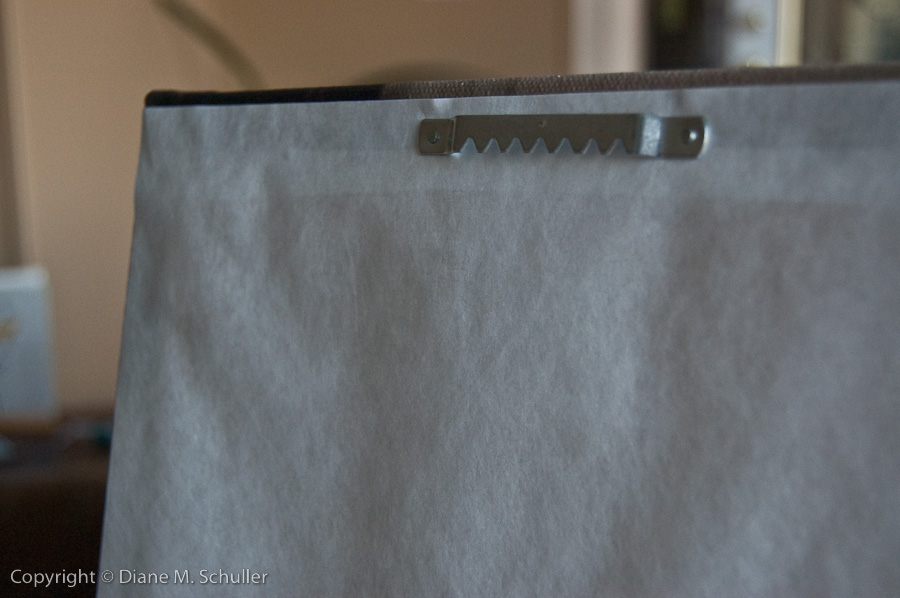 See how nicely the back is finished? There are also 4 adhesive bumpers for the back but I'm not going to put those on until I deliver the canvas.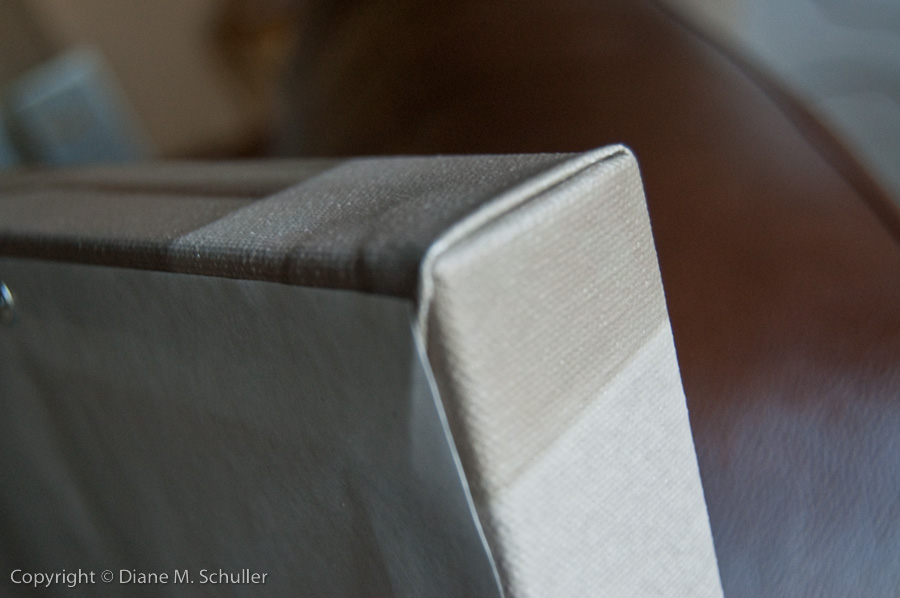 This shows how tight and neatly the corners are folded on the gallery wrap. It makes me proud to offer such a quality product to my clients. These are a beautiful and classy way to showcase your favourite photo plus they arrive ready to hang. Did I mention they're a true work of art? Canvas wraps are printed directly onto archival canvas, UV protected, then stretched over a wood frame.
This particular one is only 11×14, the smallest size I offer. The larger the canvas, the more impressive it is.
~~
Diane is an on-location lifestyle photographer capturing special moments using natural light. Visit Diane Schuller Photographs to view her portfolio and for more information.