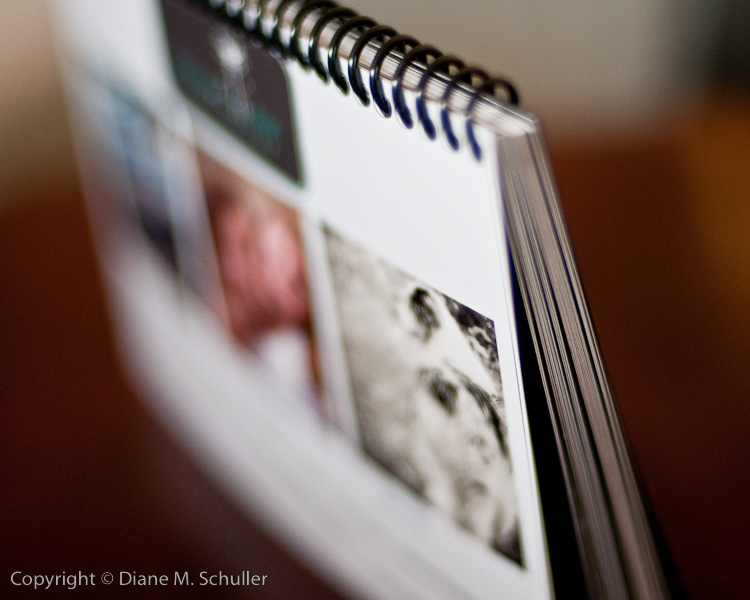 This is the coil bound brag book I offer clients. This one is a sample I use to take along on photo shoots so clients can see what they look like. As with everything from my new supplier, the quality is excellent. On the front I made a cover by using my standard marketing postcard. Over that is a clear acrylic cover to protect the first image.  The brag book can be bound either on the short side or the long side (as this one is).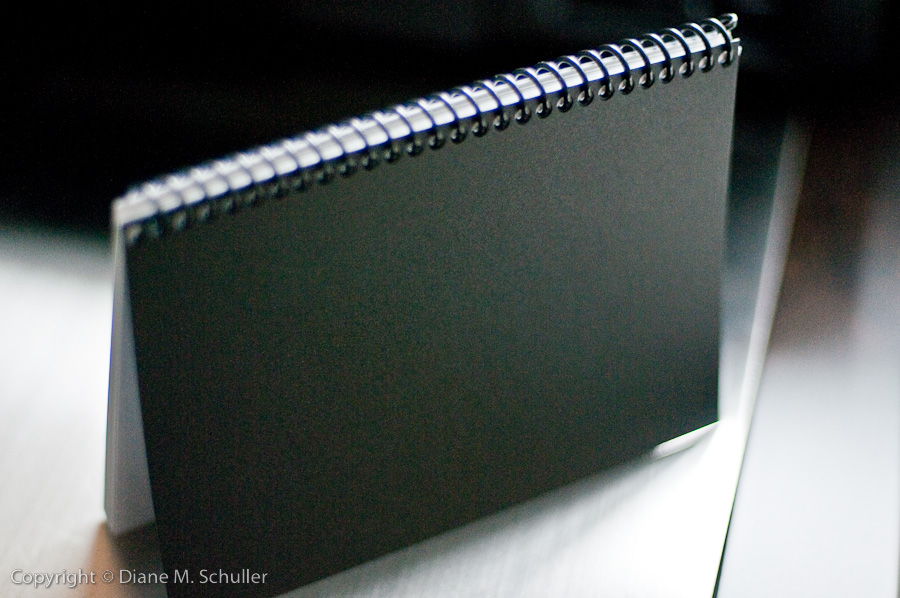 The back of all the brag books come with a thick card stock in black. It can stand up plus withstand lots of carrying around and showing off whether carried in purses, briefcases, or just handed around to friends and family.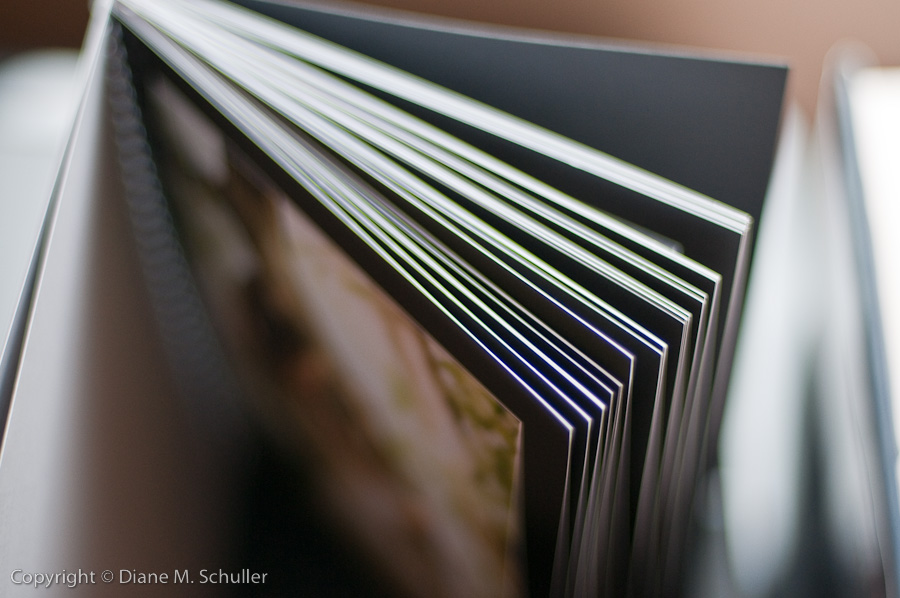 Each page is professional-grade photographic paper with a lustre finish. This sample is the 5×7 so the images will have either a black or white framing around them so the coil does not cut through the image itself. With the 4×6 brag book, there is no frame around the images so the coil does go through each image.
This is what each individual image looks like. I offer these brag books in a 20 image version, but extra images can be added for a small fee. I also offer a Mini Brag Book that holds 10 images yet also comes in the 4×6 or 5×7.
I find that most clients have a difficult time deciding which images they will narrow down to for ordering prints. This way a person can have multiple images in a real affordable presentation. They also make great gifts for family members including senior citizens — who love to show off photos of their family. Next year I plan to begin a program for high school seniors similar to what is done in the USA. In the US they call these teens, "seniors" but I'll use a different term (just have to come up with something creative & appropriate) because here in Canada when we say seniors everyone automatically assumes our beloved golden agers. For the teens I will be providing each with one of these brag books from their session, as well as offering them prints. The uses are only limited by the imagination.
These brag books are for everyone who has had a photo session whether it's a family, a couple, newborns, you and your pets, or a business. For any clients who placed orders during 2009, I still have the proofs archived so it's not too late to order some for Christmas presents!
~~
Diane is a natural light, on-location lifestyle photographer serving Grande Prairie plus Edmonton and areas. Visit her newly revised website at Diane Schuller Photography.