It's so true that we discover some of life's most extraordinary moments when we least expect it.
I had just walked a public labyrinth located in Victoria, BC and was drawn to a colourful and amazingly well kept church across the street. Camera in hand my intent was simply to get a few shots of the sharp architecture and vibrant colours of the building. No sooner had I crossed the street, a van pulled up and out stepped two figures: a white haired elderly woman and a neatly dressed young man no more than about twelve. What happened next is what I captured through my lens. This to me is the epitome of Life's Sweet Ordinary.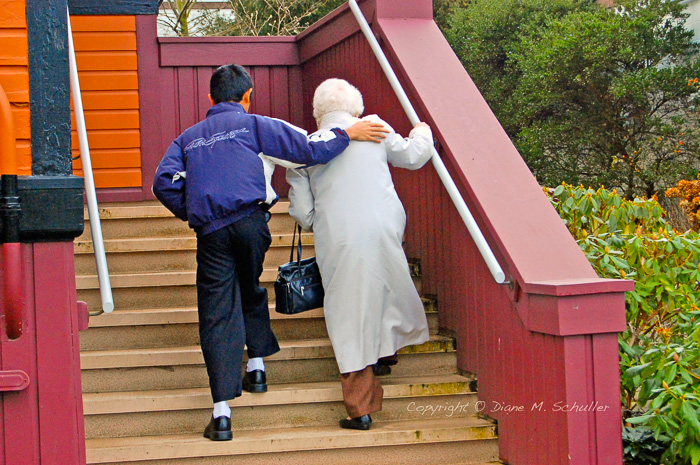 Notice the boy's shoes? Someone really cares about him as well.
"Learn from the people who have walked the path before you … respect them. Because someday — and sooner than you could ever imagine — you're going to be old too." — Anonymous